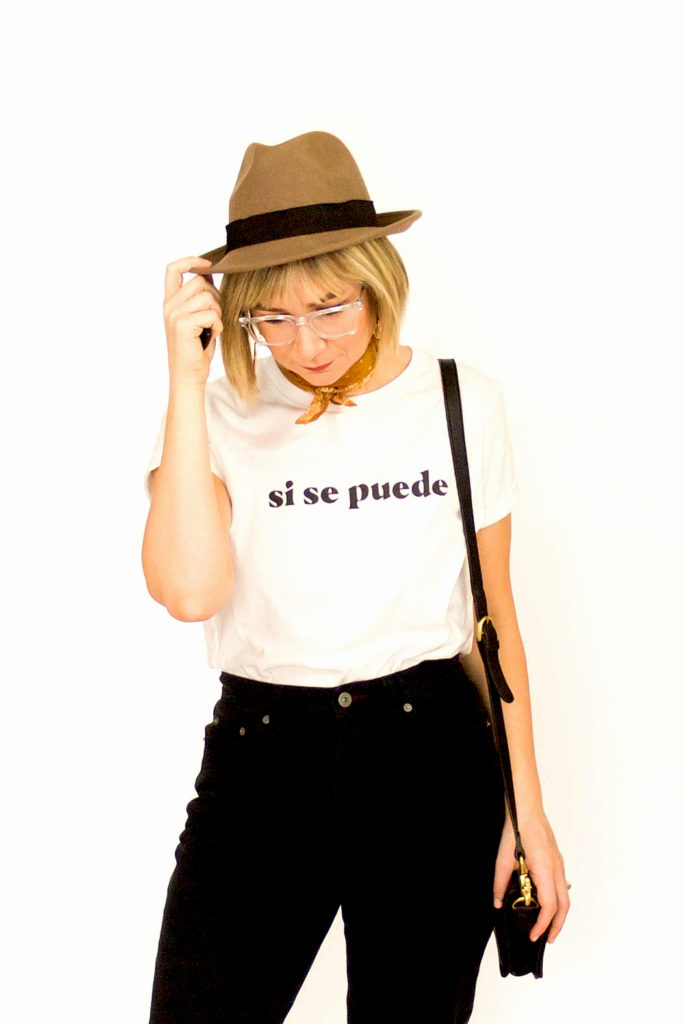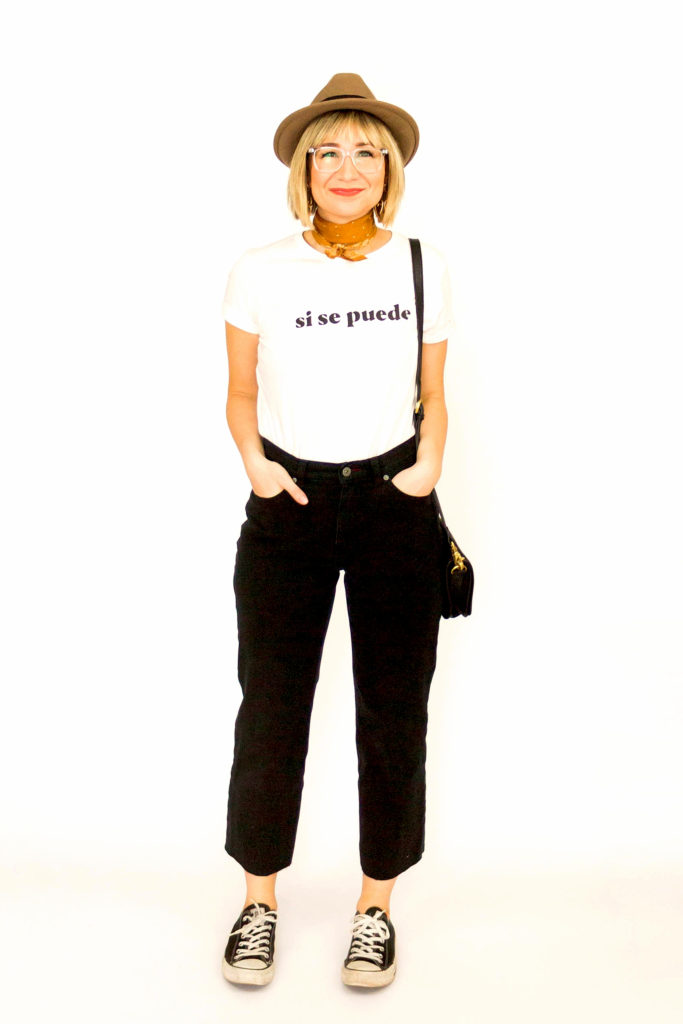 I love this outfit.
It has an extremely simple formula, but yet it looks interesting because of the accessories…
and the vintage jeans.
I adore these jeans. They are so, so comfortable!
I'm so thankful that vintage jeans have made a comeback. I would have never said that ten years ago, but it's funny what trends will give you the confidence to wear! Ha!
I plan to do a post at some point on how I finally found vintage jeans that I love because it has been a process (in the meantime, check out my friend Jaana's blog. She has a good post on vintage Levi's!).
But before I write it out, do you have any questions? I know the pursuit of vintage jeans can be super tricky so I'm hoping that my, somewhat bumpy, road to finding the perfect pair will help you guys out.
And miracle of miracles, it seems that the weather is going to cooperate enough to let me finally wear the cropped length of these jeans in real life! Yay!
---
Outfit Details:
Black Vintage Jeans: Vintage! |  Similar Option
---
P.S. If you like the outfit I shared today, would you consider sharing it on Pinterest? Just over over any of the images and click the "pin it" buttons. Thanks so much!
Until next time,